Are you tired of the basic marinades you use every week? Well here is a new one for you! This delicious recipe is really easy to make and can work on multiple proteins. This week we will focus on that rich omega 3 fatty acid, vitamin b packed fan favorite salmon. This tasty fish has links to reducing heart disease, strengthen bone density, and lower triglycerides. Paired with orange, ginger, and balsamic vinegar this dish is sure to shine at your next dinner table. Serves well with many side dishes like roasted vegetables, rice or even on top of a salad with your favorite lemon-y dressing!
INGREDIENTS
2 pounds salmon fillet
1 cup orange juice
2 teaspoons balsamic vinegar
1 teaspoon finely chopped fresh ginger root
salt and ground black pepper to taste
DIRECTIONS
Preheat oven to 400 degrees F (200 degrees C).
Place orange juice in a small saucepan over medium low heat. Cook and stir 10 to 15 minutes, until reduced by about 1/2 and thickened. Remove from heat and allow to cool.
Stir balsamic vinegar and ginger root into orange juice.
Line a medium baking dish with parchment paper. Place salmon fillet on paper, skin side down. Season with salt and pepper. Cover with 1/2 the orange juice mixture.
Bake salmon in the preheated oven 10 to 15 minutes. Brush with remaining marinade, and continue baking 10 to 15 minutes, until easily flaked with a fork.
Nutritional Analysis Per Serving
Calories 328 calorie | Total Fat 15.3 grams | Saturated Fat 3 grams
Cholesterol 127 milligrams | Sodium 94 milligrams | Carbohydrates 5.5 grams
Dietary Fiber 0.1 grams | Protein 39.2 grams |Sugar 4 grams
You might also like: On the Go Lunch Ideas!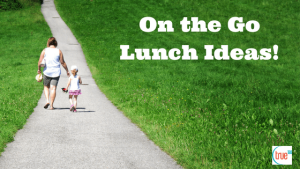 If we are still new to you… True 180 Personal Training for Women – we are a women's only personal training studio in Ballantyne, and we are a safe space where women who don't necessarily like gyms CAN get into the best shape of their lives in a safe and sustainable wa
y.  Find out more about us here, and/or find out more about getting started with a Spark!