Cauliflower is all the craze! What else could you possibly use it for you ask? A new take on eggplant or chicken Parmesan! It's lower in calorie and won't leave you disappointed. We promise!
Ingredients:
1 large head cauliflower, stem trimmed and cut vertically into 1″ planks 3 tbsp.
extra-virgin olive oil
Kosher salt
Freshly ground black pepper 1 1/2 c.
marinara sauce 1/4 c.
freshly grated Parmesan, divided 1
shredded mozzarella cheese 1/4 c.
basil leaves, torn if large
Crushed red pepper flakes
Directions:
Preheat oven to 425°. Arrange cauliflower in a single layer on a rimmed baking sheet and brush both sides with oil. Season with salt and pepper.
Roast, flipping once, until cauliflower is tender and golden, about 35 minutes. Remove from oven and top each cauliflower steak with marinara sauce. Sprinkle with mozzarella and half of Parmesan.
Switch oven to broil and broil cauliflower until cheese is bubbly and golden in spots, about 3 minutes. Serve with remaining Parmesan, basil leaves, and red pepper flakes.
You might also like: Eat More ? Pancakes!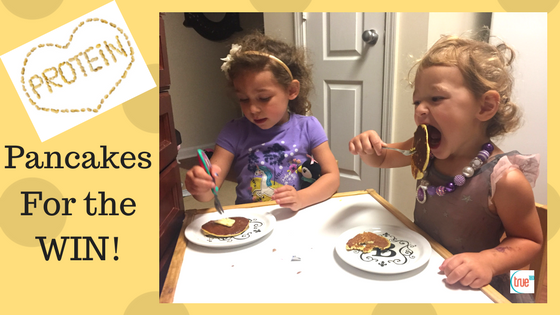 Recipe from Delish